Your design journey
Imagine the thrill of choosing from a curated selection of gemstones or witnessing your piece come to life through life-like visualisations. Our intimate process ensures your presence is felt and cherished, from the initial concept to the breath-taking finale.
We offer two design approaches...
1. Bespoke
Bring your unique idea to life with a design that's all your own. Our bespoke service takes you on a design journey, helping you fine-tune every aspect of your new ring. If you are interested in a fully-customised design, we look forward to hearing from you via the form at the bottom of this page.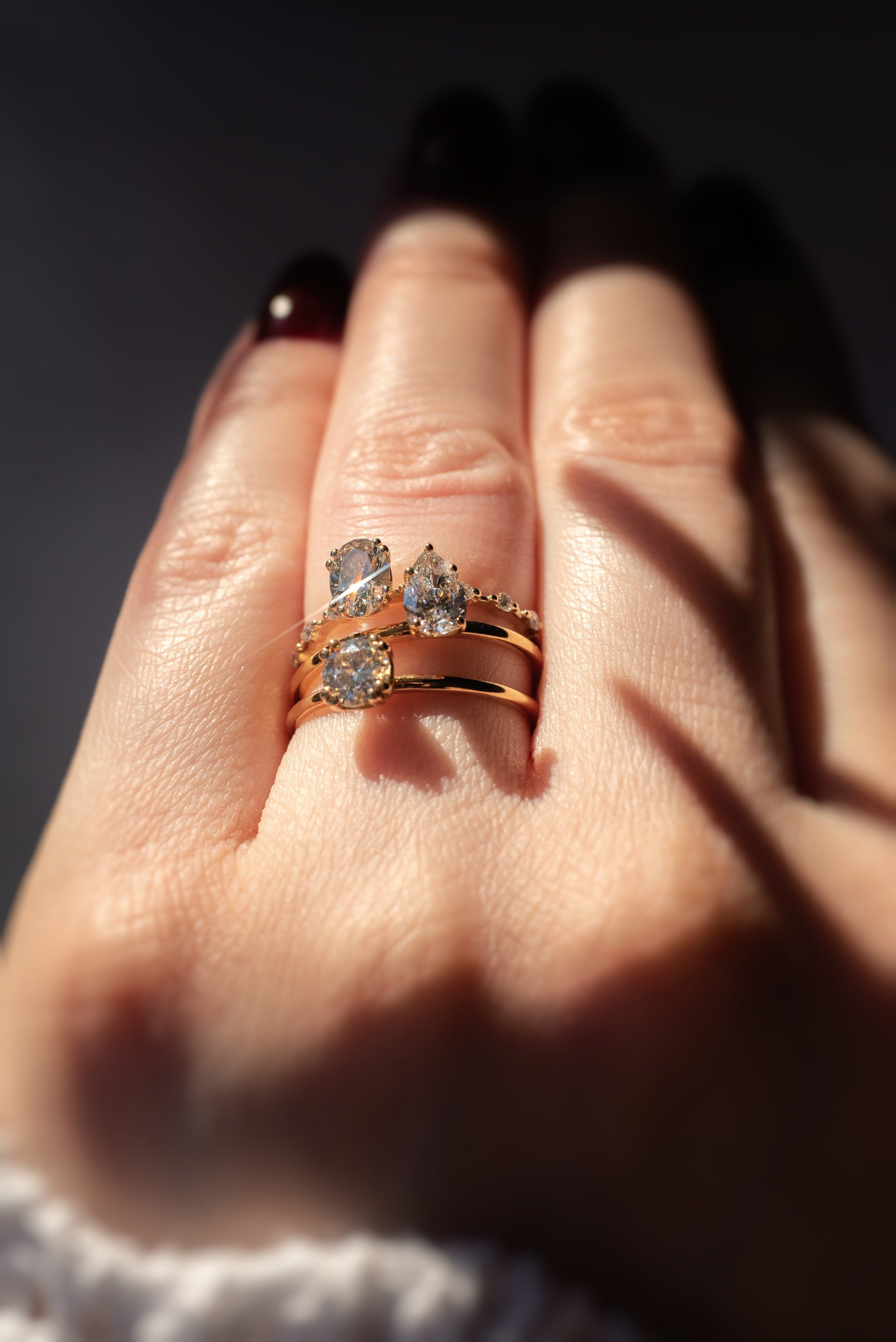 2. Made to order
For anyone who loves our designs and would like to adapt one of them. Choose your ideal centre stone, band style, side gems and metal.
As easy as one, two, three...
The bespoke process
1. Your vision
Please share the vision of your dream ring using the form below. Every detail matters in this creative journey - from your preferred centrepiece stones to your budgetary considerations, and every intricate desire in between, including band style, accents, and engravings.
.
2. The design
Based on your shared insights, we will present a handpicked array of gemstones that align with your aspirations, accompanied by preliminary cost estimates. Our partnerships with the world's most prestigious and conscientious diamond and sapphire suppliers grant us access to an exquisite selection of rare cut, extraordinary stones. To secure the selected stones, and finalize your design, we will kindly request a deposit of 50% of the initial estimated value.
.
3. Creation and artistry
Upon your approval of the design and the remaining balance being paid in full, we will proceed with the production stage. This period of artistry typically spans 4 to 5 weeks, depending on the intricacy of the design.
Bespoke Spotlight
Our customer opted for a bespoke band for this unique, Australian 1.6ct cut corner rectangular sapphire from our loose stones collection. Flanked by two pristine white straight baguette diamonds, the sapphire truly shines.