Getting your engagement or wedding ring size can be a little tricky. Your body changes depending on the time of the day, the season and the temperature. Some people prefer their rings on the tighter side while others wear them fairly loose. We believe that ring sizing is very much a personal choice. That's why we want you to have full control and make the right choice for you while having all the necessary information at hand.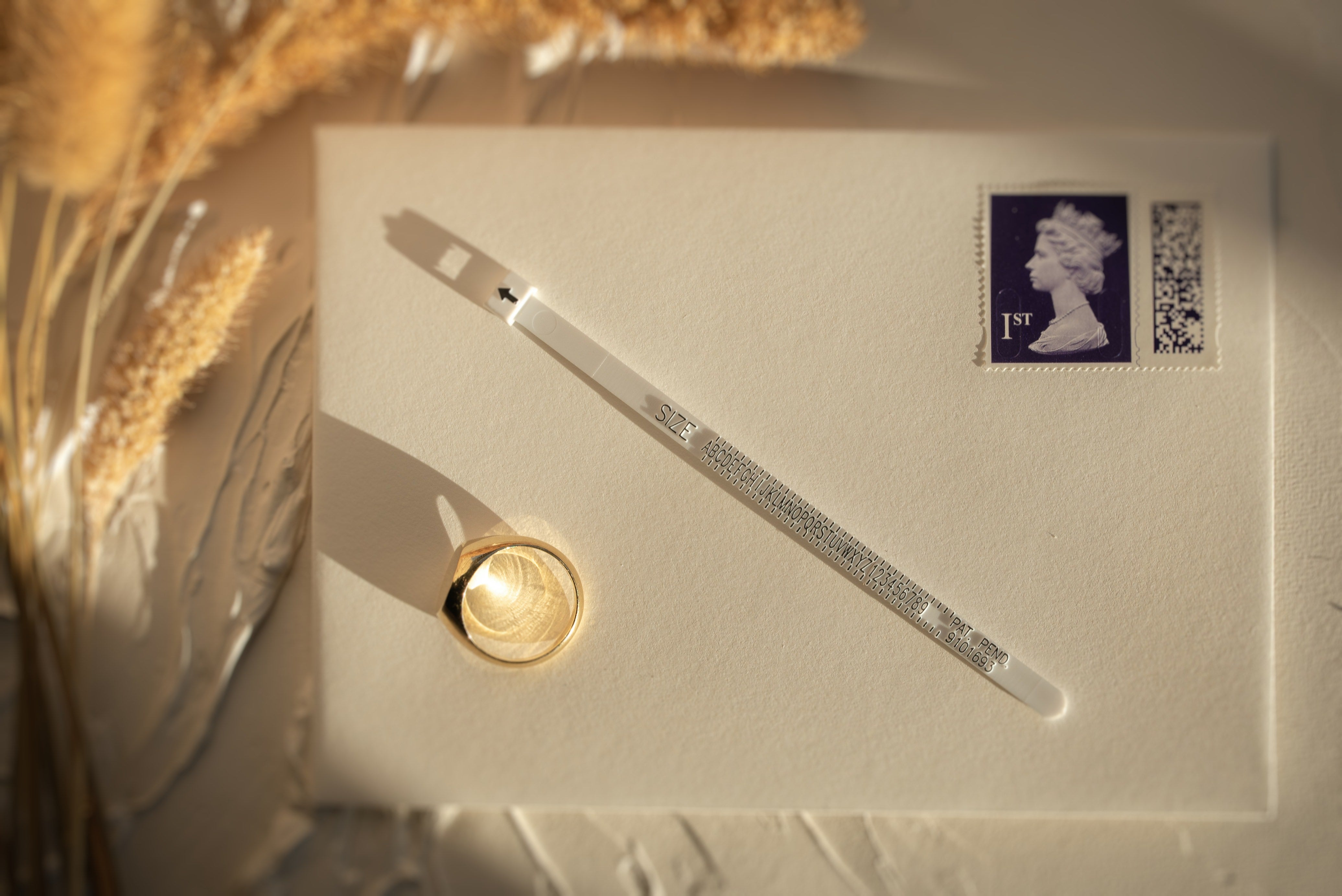 Ring Sizer
No matter what ring you order from us, we will always offer to send you our ring sizer first and we will do it free of charge.
That way you can see yourself what fits best and make sure that the ring you receive is a perfect match.
Simply purchase the ring of your dreams and we will get in touch with you to confirm the sizing within 24h.
We offer a comprehensive range of ring sizes available for purchase. Except for our ready-to-ship collection, all rings are crafted upon order and are available in every standard or half size. If you're aware of your ring size, you can inform us by adding a note during checkout or by reaching out to our customer service team.
Our Ready-to-Ship rings are usually made in size M, which is the most common size in the UK, making it a safe option if you're unsure of the correct size at the time of purchase.
We also offer a one-time free size adjustment with every order.